Rock Run Fowl Play, CGC, JH, "Ted E"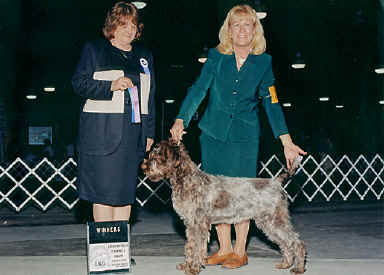 Ted E winning his first AKC point at age 6 months in Louisville, KY in March, 2004.

Ted E was whelped on 8-26-03. There were 9 pups in the litter. All nine pups came into the world wagging their tails! To this day, the only time Ted E. stops wagging his tail is when he is on point. At five months of age, we took Ted E and Daz out in the field. Ted E was amazing! His first day out he got one pheasant and 2 chukars.
Ted E took his first point at the Louisville dog show at the age of 6 months and 3 days out of the Bred By Exhibitor class. He went Best of Winners for 4 days in Kalamazoo in May at 8 months of age, and went Best of Breed for 3 days in Lexington at 1 year old. Ted E is full of energy and has a tremendous reach in the ring. Yet, in the house, he is content to lay by our feet.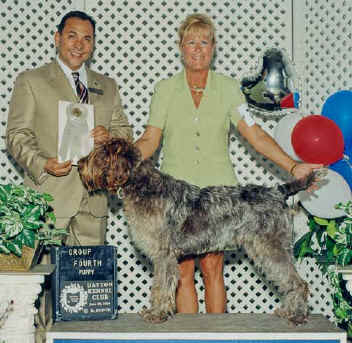 Ted E winning a Group 4 in the Best Puppy in Show, June, 2004 at age 10 months.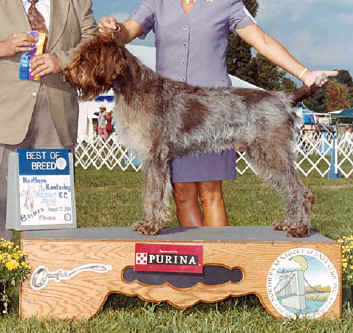 Ted E going Best of Winners and Best of Breed at 1 year old in Lexington, KY, August, 2004.


Home Rottweilers Griffons Litters Puppies Contact Us Privacy Policy
Copyright 2011 Rock Run Kennels