Am/Can CH Rock Run Independence, CGC, "Shadow"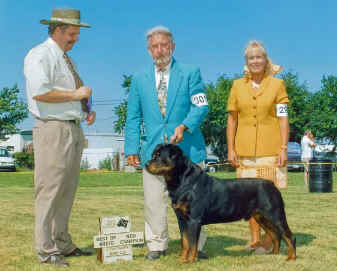 New Canadian Champion, Aug. 22, 2003.

Am/Can Champion Rock Run Independence, CGC, "Shadow" was born on 7-12-98. Shadow is a happy, willing-to-please boy. He is well muscled, has dark eyes and mouth and has a very level topline. We had one judge describe him as a "Tank" after he gave him a Best of Breed win!
Shadow finished his American Kennel Club championship with a 4-point major at three years of age. He was my first Canadian champion, finishing in three weekends, and going Group 2 and Group 3.
After Shadow sired a litter of six in 2001, he retired for a year. He came out of retirement and is now being shown at selected shows and is going to pursue his obedience title.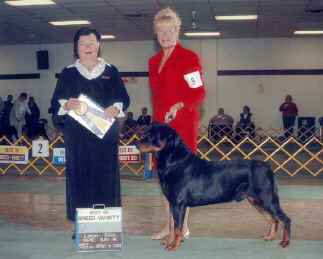 Shadow going Best of Breed, Oct. 11, 2003.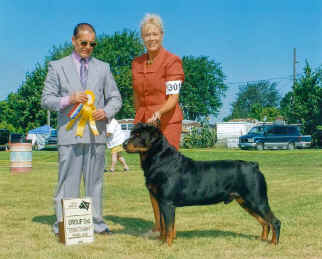 Shadow's Canada Group 3, Aug. 23, 2003.


Home Rottweilers Griffons Litters Puppies Contact Us Privacy Policy
Copyright 2011 Rock Run Kennels